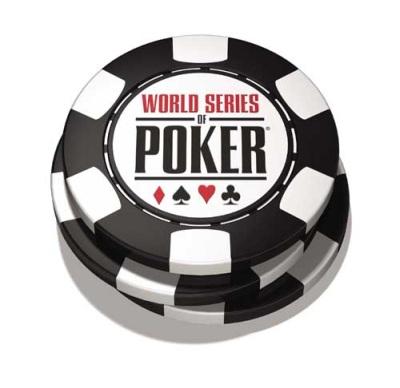 One Time?
I started playing poker in spring 2007, 5 years have since passed.
Even in 2007 I remember saying "I need to go to vegas for the WSOP, that would be great" I think I said this a lot!! I would get the odd score from local tournaments or online and say "I should put this towards Vegas, as I'm DEFINITELY going next year"…..
This never happened.
It wasn't until 2010 I made my first trip to Vegas, it was with a non gambling friend (yes I have some!) who had some other business there and it was only a 7 day trip.
We stayed at the Bellagio where I managed to fit in 5/5 winning cash game sessions (hope they are still as soft and I run as good!) I only managed one tournament at the Venetian (my first and only live hendon mob cash!!)
But there has always been a part of me determined to go out to Vegas when the WSOP is actually on.
I leave Edinburgh tomorrow with a 4hr layover in Newark, then on to Las Vegas. I'm staying for 14 days, across 3 hotels! Harrahs for 9 nights, The Rio for 4 nights and downtown at The Golden Nugget for one night! (this is partly nostalgia and the fact I had so much fun downtown on Freemont Street last time, I had to fit in some quality time for old school Vegas).
Some people have said I'm mad for changing hotels, but other Vegas regs have advised doing this to break up the trip.
I'm not one of these young poker kids that bitch and moan about staying in different hotels. I've stayed in some of the top hotels across the world in my life and I never get bored or pissed off with them! Anyone who does is an entitled little prick until proven otherwise!
I'm really looking forward to meeting up with Marco and Zak from Quadjacks.com
I've been a huge fan of Quadjacks.com before they became post Black Friday big shots, and I think the work they do is commendable.
Also, I am delighted to be appearing as a guest on another podcast. I will be appearing on the Gamblers Book Club podcast. The Gamblers Book Club is a Vegas institution and I was going to be paying them a visit anyway.
Appearing on their podcast to talk about my interviews with some of the top names in poker and gambling/life in general is going to be a pleasure. Check out their site http://www.gamblersbookclub.com, you can access their old podcasts with guests including Doyle Brunson.
Poker "Schedule"
Now straight off the bat I am not planning on playing the $10k main event (unless I hit some major score in one of the venetian events then "CINDERELLA SHALL GO TO THE BALL"!)
I don't have a "poker schedule" I play poker so I don't have such things as schedule! I like to sleep lots (although even for me this was tough in Vegas, I also like to eat even more!)
This is a two week holiday for me and I get to experience the WSOP degen filled fanfare that I have heard so much about!
I will be grinding $1-$2 and possibly some $2-$5 cash games, playing some of the WSOP $200 daily deepstacks (which have been getting 700-1400 runners which is just mind boggling!!)
I also plan on playing some of the tournaments at the Venetian, by far the best card room I've ever played in.
That's pretty much the poker "plans", but I am a flexible chap and if variance smiles upon me, I might take a shot at a $1k or a $1500 WSOP event.
I was delighted that the WSOP powers that be have granted me a media pass as a result of this site. As far as I can tell this allows me to get right next to the players and take chip counts etc and just generally get closer to the action.
I'm hoping that it also gets me access to some sort of baller media chill out room where scantily clad women serve complimentary fresh lobster and cocktails. I'd say it's a flip!
Obviously I also plan on getting some future Oneouter.com podcast guests arranged, and hope to get a few more big names for my loyal listeners to enjoy when I return from two weeks of poker and buffet piggery!
Cheers
Barry "gingertoys" Chalmers
Subscribe for FREE through iTunes, or download from the podcast section on Oneouter.com
You can download all of my previous interviews with pros such as Phil Hellmuth, Barry Greenstein, Jungleman12 and more.
Just click the iTunes logo and subscribe 100% FREE