Howard Schwartz of "The Gamblers Book Club" interviews me for their podcast.
We talk poker, gambling, life and old Vegas!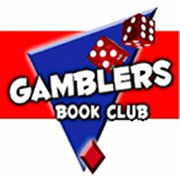 So I am back from 2 weeks in Las Vegas….
It was only my second time in Las Vegas and my very first time visiting while the WSOP was on.
While there I made a few bullet point lists for some blogs/articles that I will write in the coming days/weeks about my experiences and observations while in Vegas. So check out the site and follow me on twitter @oneouterdotcom to be kept up to date!
In the meantime enjoy the latest Oneouter.com podcast (which is a recording I did with Gamblers Book Club in Las Vegas)
The latest Oneouter.com podcast guest is technically myself!
Well to be more accurate. When I was in Las Vegas for the WSOP, I was interviewed by Howard Schawartz of "The Gamblers Book Club" for their podcast!.
The Gamblers Book Club is in its 47th year, it truly is a Las Vegas and gambling institution.
I knew it was going to be a store filled with gambling literature, the name sort of implies that!
However, to see in person the sheer volume and scale of titles on offer is amazing! Everything from money management books, poker books, sports betting, horses and rare 1st editions of gambling classics….you get the picture!
Howard who interviewed me was exactly the fascinating, witty and educated legend I was expecting.
His wealth of knowledge about Vegas and gambling is frightening and there is probably no better authority on such a wide range of gambling topics.
His anecdotes were both fascinating and educational.
It was an absolute privilege to spend a few hours in his company.
You can find the Gamblers Book Club and order books at their website http://www.gamblersbookclub.com + follow them on Twitter @gamblersbooks
Enjoy the podcast.
Subscribe for FREE through iTunes, or download from the podcast section on Oneouter.com
You can download this podcast and all of my previous interviews with pros such as Phil Hellmuth, Barry Greenstein, Jungleman12 and more.
Just click the iTunes logo and subscribe 100% FREE

Podcast: Download