Talking poker and life, live on Radio Live New Zealand!
It's funny how life sometimes goes full circle!
Around 9 years ago I was 19 years old. My friend ran large movie conventions where he flew over actors to various events around the world.
On one occasion I was chaperone (or minder as Bruce put it!!!) to Bruce Hopkins (his IMDB), an actor who was in Lord of the Rings and is now also a radio dj in New Zealand on Radio Live.(The Bruce Hopkins Show)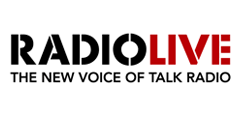 I got speaking with Bruce again and when he found out about Oneouter.com, he invited me onto his live radio show where that night the subject up for discussion was gambling!
I had a great time talking with Bruce about poker, the Oneouter.com podcast, and just life in general!
Here is the clip of my time on the show, it runs for about 27mins, hopefully you enjoy my story and chat!
Enjoy the podcast.
Simply click the iTunes logo and subscribe to the Oneouter.com podcast, 100% free.

All my podcasts are free to download. There are in depth interviews with poker pros such as Phil Hellmuth, Barry Greenstein, Chris Moorman and other great minds.

Podcast: Download