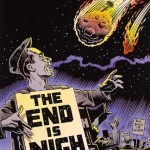 **My guest appearance on Quadjacks.com special live  podcast with Marco and the rest of the team***
I was invited onto the Quadjacks.com live cast at 3am UK time, I was very tired but always love bantering with Marco at quadjacks. I am on for maybe 20-25 minutes, and then for a bit at the end.
So what were you doing Friday night when the proverbial shit hit the fan?
U.S online poker was effectively closed down 100% and indictments were handed out to several individuals within the stratosphere of online giants Pokerstars and Full Tilt.
Although poker, (live and online) is 100% legal here in Scotland, UK. The fact that the companies are under federal investigation etc left me with zero comfort at having 4 figures in my full tilt account.
I left the casino on Friday night sharpish and withdrew everything (I did this for someone else from the casino as well!) I have had a confirmation email to say that the withdrawal was successful, so the money should hit my bank account this week at some point.
I think stars and full tilt will continue to operate outside of the U.S, but I really think there is zero upside to leaving any significant amount of cash in accounts there (EVEN IF YOU LIVE OUTSIDE U.S)
Simply because with FBI and Interpol involved, they are surely going to want to go right through the workings of these companies. I think it is a matter of time until there are problems with operating as a going concern even outside the U.S……..WHY?
Because I'm assuming it's all connected, bank accounts, servers etc etc, Pokerstars is Pokerstars and Full Tilt is Full Tilt…..These companies are under investigation and on very serious charges.
I hate to be a prophet of doom, but I think there has to be some knock on effects to their operations outside the U.S.
HOWEVER, I do not think anyone will lose money, certainly not non-U.S players….BUT, we could have another netteller situation whereby you do not get to touch your money for months or over a year.
Myself, like many other UK players are in the fortunate position where we enjoy tax free profits from gambling (both live and online) but I'm starting to think now for how long??
As governments across the world move towards more centralized global policies and the true emergence of Orwells Big Brother state seems eerily real and NOW! Then my advice is enjoy your choices and freedoms while you have them!
On that note, I may have a look at the sunday million today and see if there is a big overlay! 😉
Cheers
Barry (gingertoys)
Podcast: Download