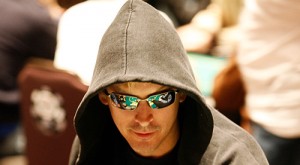 I've been wanting to interview Phil Laak ever since I started Oneouter.com I read an excellent article by Phil about going broke and starting again (CLICK HERE FOR THE ARTICLE)

Read this article, it will change the way you approach poker.
I tried to get Phil for ages and eventually, through a combination of talking with his wonderfully kind girlfriend Jennifer Tilly and getting a t-shirt to him at WSOP 2012 through previous guest Brian Rast (Brian Rast Here) Phil eventually got in touch and said he would love to do the podcast.
Me & the amazingly kind and sweet Jennifer Tilly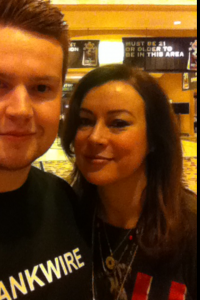 Fast forward a whole year! We finally got a time to do it!
I could never plan an interview for Phil Laak or have set questions, it just wouldn't work! I wouldn't want that either!
So what happened is me and Phil just rambling for around an hour in the early hours my time! Don't worry though, there is still lots of great content and little gems for you to apply to your poker and life game.
You can follow Phil Laak on twitter @PhilLaak
Oneouter.com Monthly Tournament & Exclusive PokerXfactor.com Discount
I hope to see many of the listeners take part in the new monthly tournament exclusive to Oneouter.com listeners.
It's only $5 entry with lots of added prizes! Here are the full details here of the tournament and how you can enter. You must use promotional code ONEPODCAST when setting up the William Hill account. http://www.oneouter.com/new-monthly-oneouter-tournaments-on-william-hill
You can download this podcast and all of my previous interviews from the Podcast section or via iTunes

Click the iTunes logo and subscribe, it's 100% FREE

Podcast: Download