New Regular Oneouter.com podcast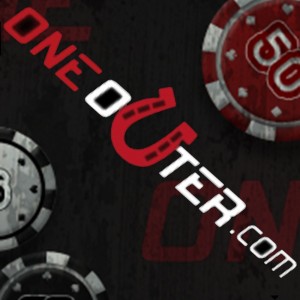 If you are a regular listener, you will know that I normally do long and in depth one on one interviews with the top names in poker.
I've had everyone on from Hellmuth to Greenstein to Jungleman to Neil Channing.
You can download all of these for free from the podcast section on Oneouter.com or subscribe for free on iTunes.
I will still be doing these in depth interviews, but I am delighted to announce that  myself and previous interviewee Alex "Assassinato" Fitzgerald are going to be doing a new regular show together.
A very basic outline will be us talking about anything interesting that has gone on in the poker world and Alex tackling strategy and poker life questions sent in from listeners. But we both tend to go off on tangents sometimes, so lets just see what happens!
If you have questions you want Alex to answer on the next show then tweet us @oneouterdotcom + @theassassinato and we will try and answer as many as we can.
Alternatively you can email them in to me here questions@oneouter.com
We hope you enjoy this first episode and look forward to answering your questions on the next show.
TO LISTEN PRESS PLAY OR DOWNLOAD at the bottom of the page.
You can download this podcast and all of my previous interviews with pros such as Phil Hellmuth, Barry Greenstein, Jungleman12 and more.
Subscribe for FREE through iTunes, or download from the podcast section on Oneouter.com
Just click the iTunes logo and subscribe 100% FREE

Podcast: Download