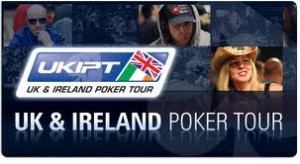 Please follow on twitter @oneouterdotcom and like the facebook page! facebook.com/oneouter
Apart from running Oneouter.com and trying to get the next interview set up, I do still play poker!
After interviewing Alex "Assassinato" Fitzgerald (check it out in the interviews section or download the podcast from the site or subscribe to iTunes!!)
, I felt a new hunger for tournament poker. I had been grinding Rush Poker on Full Tilt since December last year and was doing well. Then Black Friday happened and the games changed, and I didn't feel 100% confident having a large part of my roll in Full Tilt, so I cashed out.
Going from 4-tabling Rush Poker and playing over 1k hands per hour, to standard speed full ring or 6-max feels like a slow death! So I decided a few months ago to start a tourney grind, and get myself some coaching from Assassinato. I highly recommend Alex as a coach, $150 for an hour is a bargain. (assassinatocoaching@gmail.com)
Through the coaching, and playing more tourneys than normal (and some modest early successes) I started to get my hunger back for tournament poker again.
Pokerstars UKIPT Newcastle appeared and I thought why not?
The UKIPT is a great tour with the main event buy only £550 (now I don't mean ONLY as in £550 is not a lot of money in the current climate….it is!) But compared with £1k+ buy ins and EPT"s they are affordable, even if only once or twice a year as a stab and a chance to get away from the computer!
Luckily a couple of my friends from Glasgow were going down and had already booked a phenomenal deal at the Hilton, so I got 3 nights in the Hilton, with bed and breakfast and a 3-course meal on the first night……..All for £50! (Thanks to Lee Buchan who runs Red Room Cash poker at the Riverboat Casino in Glasgow, check it out! Great cash games with lots of action!)
My car is close to dying so I decided driving the 4 and a bit hour drive from Dundee to Newcastle would be -EV, the fact that when I brake and it takes 20 mins to stop and sounds like a plane landing sealed it.
I booked an any time return train from Dundee to Newcastle for £69, the journey had no changes and was a comfortable 3hrs, I listened to music, read a few poker magazines and before I knew it I was at Newcastle.
I would definitely consider the train again when traveling to poker tourneys, with an any time return it gives you the flexible of leaving whenever you want, so whether you get deep or bust out early, you can just go to the station and get the next train. Where as when booking flights etc, you have to specify exact return and you usually get screwed on changes. (So definitely a good tip for poker players, get the train sometimes!)
I went straight to the casino to register for Day 1B, paid my £550 and then went in search for some food. The tournament was held at Aspers Casino in Newcastle which is housed in what can only be described as a shopping centre with no shops!! Just the casino, several bars, clubs and restaurants..
I chose Nandos for food……When I first went to Nandos something like 7 or 8 years ago in Milton Keynes I thought it was amazing! Really tasty and something a bit different to the usual restaurants at these types of places. The last few times I've been I've not been impresses, I now think they are the Mcdonalds of chicken restaurants! The menu is the same in every restaurant and the quality is just not there any more….
I had a bit of a wait until the Glasgow boys arrived, but once they did we all checked in at the hotel. The Hilton was a usual Hilton, nice clean room, the food was average, the prices in the bar were extortionate…£3.25 for a bottle of coke! (my record is 7 euros in  Monaco!!) But the Hilton are definitely living on their past name, I would say it is a step up from a travel lodge and I have stayed in nicer independent hotels. The service was nowhere near good, and they just didn't try hard enough. The hotel is set up to screw business people while traveling, not poker players who are happy to spend £550 for a tournament buy in, but would rather walk 19 miles for cheaper coke!
Oh, they put far too much chlorine in their pool and jacuzzi, I was in the pool every day. Day one, someone stole my shorts from the changing room! Day 2, I borrowed my friends shorts, they were dark blue, after an hour in the pool and jacuzzi, while walking to the changing room I noticed they had changed pink!
I went out and had a few drinks the night before my tournament, but nothing major I was in bed for 2am and the tourney didn't start until 2pm, so plenty of time for a good sleep………..Apart from the fact two of the Glasgow boys went out drinking and playing cash until 6am and banged my and my room mates door until we woke up!! Not remotely funny!
I arrived at the casino looking forward to the game, I've played a few of these £500 buy ins now and I can remember the first one I played. I was cagey, maybe a few butterflies etc, but I can remember I went into it thinking "I CAN WIN THIS"…………..Fast forward 3 years of building and busting rolls, various downswings and some soul searching, I went into this one thinking "It's just another tournament, play your game, whatever happens, happens"
I hope this is just me developing as a player and not being jaded by poker and more so tournament variance!
The starting stack is 15k, with an hour clock and starting level of 25-50. The tournament structures are excellent and gives tons of play, but I still saw some play at my table that was super bad and I'm sure some of them had flights to catch!
These tournaments are full of value, with tons of  qualifiers and even some rich drunks buying into them!
Poker is a small world and a guy got moved next to me, I asked where he was from…….turned out he was studying in my hometown and was aware of Oneouter.com and I was the Dundee guy interviewing all these top pros! So that was quite amusing.
I built up my 15k to around 40k through taking a pretty low variance approach, there really is no need in the early stages to get to tricky as some people will be more than happy to hand you chips with just top pair on the river and straights when four flushes out there etc.
The last few hours of the day I found myself extremely tired, anyone that tells you tournament poker is not grueling doesn't play it. This caused me to start playing a bit more carelessly, calling 3-bets where I wouldn't have previously and looking to see more flops etc. That combined with a few raises with marginal hands that were then shipped on by 15bb+ resulted in me finishing day 1 with 24,700. The average was around 26k, so it was still a workable stack.
That night I just had some food, and everyone was tired, so we had a couple of soft drinks in the bar and then all went to bed.
Day 2, I was up, in the pool of chlorine for a nice swim and steam room etc, had a great breakfast with lots of fruit….(and bacon, sausages, eggs, hash browns etc!)
I lasted a couple of hours of day 2, I fired into a straight flush on the river  of a four spade board, which the guy kindly showed after his re-raise and I insta-mucked (I just had the Ace of spades I announced) To which the table seemed to enjoy!
I found myself at the 600-1200 (100 ante) level, it was folded to me in the hijack, I looked at Q9 of spades. The button the players to my left  were all playing pretty standard poker, and the small blind and big blind were really tight guys. I shipped 13,300, it folded to the small blind who shipped all in for 30k+……..GG ME 🙂
Big blind folds and small blind shows AA, (as a side note, he had KK the previous hand and had showed it!) Also, he shipped KQ off 4 hands before and was snapped by KK, he cracked the KK by making a straight!)
I turned a flush draw with my Q9 spades but it wasn't to be, I hit the rail.
I took it well enough and it is easier to leave a tourney when you have been the aggressor and someone has woken up with a hand, I would make the move again and again.
To me it highlights the nature of tournaments, particularly live, if the guy doesn't crack KK with his KQ he is out and everything is different after that…..The Butterfly effect!! 🙂 Greenstein talks about that in "Ace on the River" and how it can drive poker players crazy, maybe before, but now I just take all that in my stride and try and make good decisions at the time.
While in Newcastle, I also managed to set up a few interviews with some UK pros that will be coming soon to Oneouter.com.
Also, Pokerstars decided to interview me after my bustout hand!
I almost forgot, my room mate for the trip Rakesh "Paul" Gupta got 3rd in the tournament for £24,700…….:) So well done Paul! He was the only one out of the four of us that didn't have a drink on the Thursday night before the tournament, perhaps that should have been tip of the day!
As always, these big live events get the juices flowing and you see what can be achieved in tournament poker. But they also reinforce the variance in tournament poker! out of 554 (i think) runners I finished 120th or something this time. But there is always a next time, and always another tournament.
The key thing is to keep making good decisions and put yourselves in with a shot of winning.
My aim is to continue to do that.
I will definitely be playing the main event at UKIPT Edinburgh, I'm thinking possibly Brighton, but it is such a long  journey from Dundee, that I may just leave that one.
Cheers
Barry