Podcast with Irish Open Champion, UK poker legend and Blackbeltpoker.com Kingpin
NEIL CHANNING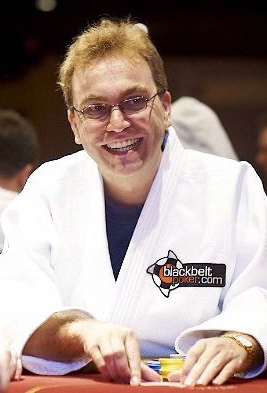 The word "EPIC" is already overused in the poker world….
BUT….This podcast with Neil Channing is EPIC, in every sense of the word!
For one, it is 2hrs 47mins in length!
But it is 2hrs 47mins of Channing gold!
It is essentially his autobiography in audio format!
The podcast is filled with the highs and lows of his amazing life……
But trust me, it is worth listening to for his impression of Stu Ungar alone!
Neil also discusses his involvement in his poker site Blackbeltpoker.com
If you work your way up to a Blue Belt, they will put you in live tournaments every month! Check out the details HERE
I would suggest definitely downloading this one from iTunes or the podcast section of Oneouter.com HERE
That way you can enjoy it at the tables or on a LONG drive!
Thanks so much again Neil for your time.
You can stream the podcast by pressing play above,subscribe for FREE through iTunes, or download from podcast section on Oneouter.com

To get this podcast and download any of my interviews with poker pros such as Phil Hellmuth, Barry Greenstein, Jungleman12 and other great minds. Simply click the iTunes logo and subscribe, 100% free.

Podcast: Download