R.I.P
FULL TILT POKER
Died 2011 of gross stupidity and greed.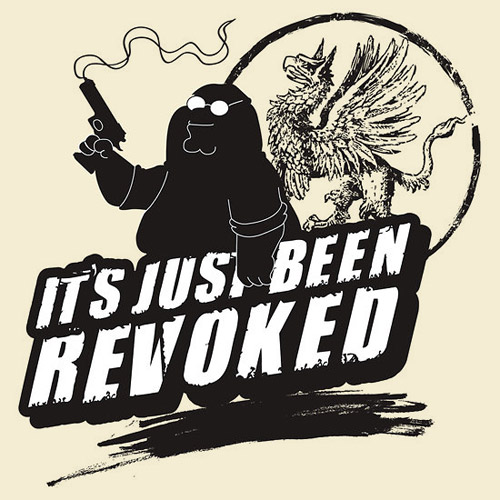 I appeared on Quadjacks.com radio today to give my views on what this license revocation means for Full Tilt Poker, you can listen to it at the bottom of this blog post.
So the Alderney Gaming Commission (AGC) finally revoked the gaming license of Full Tilt Poker.
Everyone held out some sort of hope for the future of Full Tilt Poker post Black Friday.
As soon as more details about the questionable (to say the least!) business dealings of Full Tilt Poker came to light……any sane person abandoned this hope.
If you didn't see this coming you are either
A. extremely naive, or
B. are living in the same dreamworld as Howard Lederer, Chris Ferguson, Raymond Bitar and the rest of the bandits.
Make no bones about this, what has gone on at Full Tilt Poker is theft.
Now did they set out to do it? I actually doubt they did and I really hope not.
But does the guy who drinks and drives home set out to kill the kid he runs over? Again, I would hope not!
The fact is, "THEY SPENT THE PLAYERS MONEY" whether it was on advertising, planes, trains & automobiles or on all you can eat sushi sessions.
The fact remains "THEY SPENT THE PLAYERS MONEY"
The sad thing is anyone who lost money on Full Tilt Poker agreed to the terms and conditions of the site…..
Sadly this didn't state anything about segregating players money, or keeping players funds separate.
I really hope that these thieves do not get away from ripping off the poker public on such a technicality.
The license is revoked, there are only bones where Full Tilt Poker used to lie.
These bones have so little meat on them that the vultures will probably leave them alone, let alone any "investor".
Investors require something to "INVEST IN".
Like I've said before, Full Tilt Poker is now…
A defunct piece of software on peoples computers that does nothing!
Customer base/accounts of thousands of angry and frustrated people who have been treated shockingly in the last 6 months.
I can't think of anything else!
I'm sorry if this post is a little negative, that's just because the situation is negative.
You can't put a positive spin on the actions of a few greedy scumbags.
I hope everyone who lost money with this site finds a way to bounce back.
Good luck everyone.
Cheers
I appeared on Quadjacks.com radio today to discuss what I think this means for Full Tilt (you can listen below)
You can stream the podcast by pressing play above,subscribe for FREE through iTunes, or download from podcast section on Oneouter.com

To get this podcast and download any of my interviews with poker pros such as Phil Hellmuth, Barry Greenstein, Jungleman12 and other great minds. Simply click the iTunes logo and subscribe, 100% free.

Podcast: Download