Since Black Friday shook the poker world, there are a band of men who have been constantly on the case. To this day, they continue the search for answers (or even just a comment from Full Tilt Poker)
They are of course the guys at http://www.quadjacks.com
It is always a pleasure to go on the Quadjacks.com show. So I was more than happy to be on their marathon special in the run up to the Alderney Gaming Commission hearing on the ongoing saga that is Full Tilt Poker.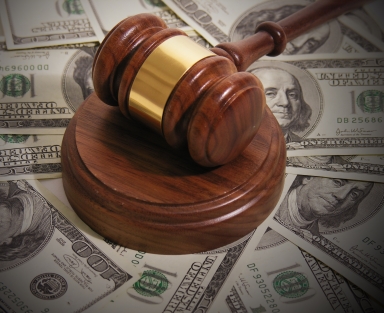 Brief summary of my personal views
Lederer, Ferguson, Bitar did not set out to defraud anyone, but it appears they played a dangerous game with players money.
The DOJ actions of Black Friday was the "Black Swan" of online, it effectively caused every player to to withdraw at once (similar to a run on a high street bank).
Player money was not segregated so IT SIMPLY IS NOT THERE to pay everyone out at once (or this would have been carried out, like Pokerstars)
People keep going on about outcomes from the Alderney Gaming Commission. I argue that the outcome is completely irrelevant in terms of US players in a positive sense. (Simply because Full Tilt poker still had their license for 2 months post-Black Friday (YET STILL U.S PLAYERS RECEIVED NO MONEY).
In my mind, Full Tilt poker no longer exists as a going concern. There so called "assets" are the following…
They are currently a defunct software icon on peoples computers (that when clicked, nothing happens!)
A database of disgruntled and furious customers. (Who are unlikely to want to play there ever again)
Outstanding liabilities to U.S players in the millions of dollars
Brand, credibility and confidence has been crushed. In my mind, Full Tilt as a brand are now comparable to Ultimate Bet (UB) in the poker community
Since starting this blog the results of the hearing is this…………
Adjourned until no later than September 15th (apparently this will allow Full Tilt to get investors, to be honest I do not have the energy to even start on that!
Suffice to say, it is just another chapter in this complete catastrophe that is now Full Tilt Poker.
What was once an excellent poker brand and the second largest online poker room in the world, is now a laughing stock. But nobody is laughing, peoples lives are being ruined.
Bigger companies with smarter people at the helm have went bust before, so this is no surprise.
What is a surprise is the lack of remorse, human touch and even basic decency displayed by Full Tilt Poker as a company.
I hate to be so negative, but I am a realist.
This is sadly the situation with Full Tilt poker.
My thoughts are with anyone who has anything locked up in Full Tilt Poker. From the low stakes grinder with a few hundred $ to the pros that have over six figures. I can't imagine the stress and pain that this company continues to cause.
P.S Full Tilt Poker still owe me an iPod touch for my 100k player points (I'm not holding my breath!)
You can stream the podcast below, or subscribe to iTunes HERE to get it and download any of my interviews with poker pros such as Phil Hellmuth, Barry Greenstein, Jungleman12 and other great minds.
Podcast: Download