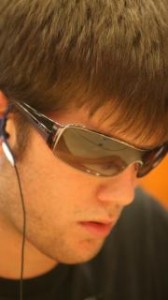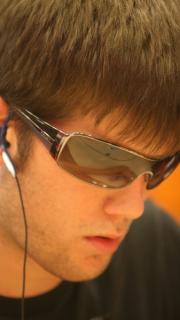 This is Episode 18 of "Ask Alex" on the Oneouter.com podcast.
You know the script by now, myself and Alex chat away about life and gambling and  answer all the questions that the listeners send in.
In this episode we cover many topics and listeners questions including…
This session is a mail bag catchup! So we cover all outstanding questions that haven't been answered on previous shows. TONS of strategy and poker life goodness in this one!
HOW TO GRAB YOUR FREE £15 BANKROLL OR £15 AMAZON VOUCHER
Just set up your William Hill Poker account using the link below or the advert at the right hand side.
You must also use promotional code ONEPODCAST and deposit a minimum of £15 or ($20) to qualify for the free £15 (paid to your paypal or bank account) or free £15 credit to spend at Amazon.com / Amazon.co.uk
CLICK HERE TO SET UP AN ACCOUNT
Once you create your account, deposit the £15 and play some real money poker then simply email account@oneouter.com Your username and whether you want the £15 payment or £15 Amazon credit.
That's it! SIMPLE!
You can download this podcast and all of my previous interviews from the Podcast section or via iTunes

Click the iTunes logo on the right and subscribe, it's 100% FREE
Follow myself @oneouterdotcom and Alex @theAssassinato on twitter
Alex is available for private lessons at assassinatocoaching@gmail.com
SPECIAL SCOOP VIDEOS OF EVERY HAND ASSASSINATO PLAYS
Alex has recorded his entire SCOOP 2014 run with commentary (OVER 80 VIDEOS, EVERY HAND!!)…… If you would like to get a hold of these videos send $50.00 to Assassinato (Costa Rica) on Pokerstars, TheAssassinato, Panda, City Letter: S on Full Tilt, alexfitzgerald88@gmail.com on Paypal, or fitzgerald_alex@yahoo.com on Skrill. Then write us at Assassinatocoaching@gmail.com with proof of your transfer details and you will receive downloadable videos as soon as they are available.
Podcast: Download