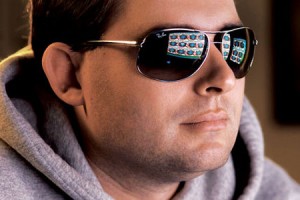 Sorry it's been a while, but better late than never! 😀
Here is my most recent interview with legendary online cash game player Dusty "leatherass" Schmidt. (You can also download this interview from the podcast section.)
Dusty is a legend on the cash game scene is the consummate online grinder. He puts in a crazy volume year after year and  can be seen crushing various stakes.
We discuss Dusty's poker career, how he got his start, both of his books, "Treat your poker like a business" and "Don't listen to Phil Hellmuth"
This is a great interview with excellent content and tips, particularly for anyone looking to improve or even start their online cash game journey.
You can find out more about Dusty and buy his books from his website HERE
Thanks again for your time Dusty.
Enjoy the interview.
Cheers
Barry aka "gingertoys"


Podcast: Download