This week poker lost a true icon, a legend, a titan, a fucking gladiator with balls the size of melons (all of these titles I can imagine Dave giving himself so I feel comfortable using them!)
There will be no new Oneouter.com podcast this week. I've decided instead to reissue the podcast interview I did with Dave a few years ago. 
The one, the only, Devilfish
devilfish is a form of:
dev·il·fish
noun /ˈdevəlˌfiSH/
devilfish, plural; devilfishes, plural
1 . Any of a number of marine creatures that are perceived as having a sinister appearance, in particular a devil ray, a stonefish, or an octopus or squid
2. A poker playing and gambling legend from Hull, UK. He won a WSOP bracelet and WPT title (among many other tournament successes)  He also played in the some of the high stakes cash games. He was old school, extremely talented, witty and was a big hearted handsome bastard.
More importantly Dave had a massive heart, and he was a family man. Dave's family and close friends have lost a huge character with a big heart. It's devastating, I can't even begin to imagine the pain.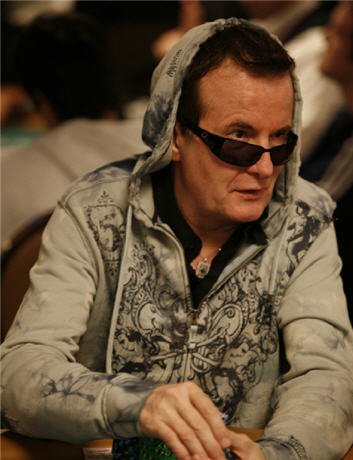 I met Dave a couple of times in person and he was happy to give me his time for my little poker podcast a few years ago.
I'm not ashamed to say that in the world of instant news, I've become somewhat immune to hearing of deaths of various public figures. Dave's death was different for me.
Was it because on Facebook I saw family videos of him towards the end of his life an? Was it because I met the man and talked with him over the telephone to interview him? I don't think it was.
I believe it was because of his soul/heart/persona, whatever you want to call it. He had it, he resonated with me. I got him. It's a huge loss to the world. As each year passes, more and more of these true characters are leaving us. His death is sad, but I'm sure Dave would say "Well what you gonna do kid?".
I wish his family every bit of strength going forward xxx
You can stream the podcast by pressing play below, or subscribe for FREE through iTunes, or download from podcast section on Oneouter.com

Podcast: Download