Podcast with Chris Moneymaker

2003 WSOP Main Event Champion and Pokerstars Pro.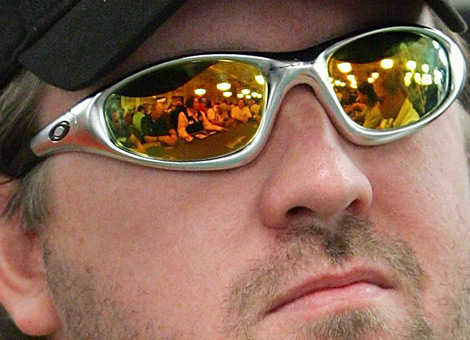 The latest Oneouter.com podcast is with the man who undoubtedly started the boom which gave birth to a whole new generation of poker players. 2003 WSOP Main Event Champion + Pokerstars Pro, Chris Moneymaker.
Chris talks about what his poker career was like before the 2003 win and takes us on a nostalgic journey to a time where Pokerstars on a sunday had no Sunday million!! (IMAGINE THAT!!) and you sometimes struggled to get a sit n go running!!!
Chris also addresses some recent controversy about possible alleged scam attempts including a possible case of blackmail.
You can read the details and background of this story here, http://www.pokernews.com/news/2012/02/this-is-how-we-troll-scam-by-moneymaker-friend-brunson-ftp-12096.htm
I cannot thank Chris enough for giving me his time, especially when he was looking after his newborn son, Will, at the time!
Proving that you really can balance poker with a healthy family life!
Enjoy the podcast.
You can stream the podcast by pressing play below, or subscribe for FREE through iTunes, or download from podcast section on Oneouter.com

To get this podcast and download any of my interviews with poker pros such as Phil Hellmuth, Barry Greenstein, Jungleman12 and other great minds. Simply click the iTunes logo and subscribe, 100% free.

 Press play or right click on Download and click "save link as"
Podcast: Download