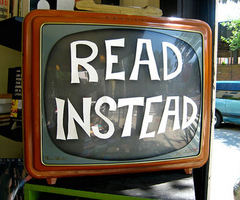 The other day I was tidying up my library (OK it's quite a big bookcase!) to make space for some new books. As I started to go through the books, I began to remember the contents and indeed lessons and stuff I had taken from them. Just the front covers alone was enough to jog my memory, fight it's way through all the other info and recall the stories and concepts instantly.
Below is a list of some of the books I own, that you should definitely go out and buy. Just click on the title of the book and it will take you to Amazon.co.uk where you can purchase the books (for international readers, I'm sure they are all available on Amazon.com as well)
Try and buy them so you to have them forever. That way, one day, when you are "tidying up your library", you to can recall the lessons, stories and concepts that you forgot you knew!
The important thing to note is that none of them are really strategy books, they are books by (or about) people who are successful in the poker/gambling world.
So use your reading time to read one of these, rather than trawling through the crap on 99% of poker forums these days!
It's plus EV 😉
One of a Kind: The Rise and Fall of Stuey 'The Kid' Ungar, the World's Greatest Poker Player
The Stu Ungar Story, sure most of you know the Stu Ungar story. But if you haven't read this book yet, then stop what you are doing and go and buy it now!!.
Doyle Brunson autobiography, read this and bow down to the legend that is doyle!

Mike Matusow autobiography, excellent story of gigantic ups and downs. Also a VERY interesting story about good old Full Tilt poker (Cheer up Mike, it might be the best bad beat of your career! ….read book to see what I mean!)

The Professor, the Banker and the Suicide King: Inside the Richest Poker Game of All Time
The story of the top poker players in the world, Ivey, Brunson, Forrest etc, taking on billionaire Andy Beal. This is one of the most underrated poker books in my opinion. It was a very good read and it reads very quickly.
For Richer, For Poorer: Confessions of a Player
UK player Victoria Coren gave the poker world this excellent book. I borrowed it from a friend with not much excitement, I really couldn't put it down. You will struggle to find another book that describes the real poker world and feelings we go through as players. EXCELLENT BOOK.

Ace on the River: An Advanced Poker Guide
Quite simply the bible for any poker player or aspiring poker professional. ENOUGH SAID
Gus Hansen takes you through EVERY hand that he played on his way to winning the Aussie Millions, gives you a real insight to his thought process and decision making throughout the tournament. Excellent read, and a great concept for the real poker connoisseur.
Life's a Gamble: The High Stakes and Low Life of a Poker Professional: The Autobiography of a Poker Player
The life story of poker player and all round degenerate at heart Roy Brindley, a great story and Roy speaks from the heart. Definitely one for the underdog.
Lay the Favourite: A True Story about Playing to Win in the Gambling Underworld
Half way through this books just now, but can safely say from only reading half that it is one of the best gambling books I've ever read. The author is Beth Raymer and accounts her tale through the gambling world. There is a film based on the book in the works (starring Bruce Willis) so that could be interesting!
Bobby Baldwin's Winning Poker Secrets (Great Champions of Poker)
Perhaps less well known to the casual player Bobby Baldwin is a legend in the poker world, now he concentrates on billion dollar deals in the boardroom. But everything detailed in this books is great advice for up and coming players.
This is Jared Tendler and Barry Carters book on everything to do with poker that is not the nuts and bolts of the actual game. This deals with various forms of tilt (yeah there are more than one!) Confidence, focus and motivation. This new book is already changing the way people approach the game, and indeed life.

High Stakes: How I Blew 14 Million Pounds
Not a poker book, but the story of a rogue wheeler dealer/con man! It is essentially a story of greed, I really enjoyed this book when I read it a few years ago. Definitely entertaining.
Reminiscences of a Stock Operator: Annotated Edition by Jon D. Markman. With New Commentary and Insights on the Life and Times of Jesse Livermore
Again, not a poker book. But this story of one of the most colorful traders of all time… Jesse Livermore. I would argue that the lessons from trading talked about in this book, could just as easily relate to poker. For the people who take the time to read this  book and relate it to poker, will definitely think differently about the game, and indeed poker decisions.
So that is my short list of poker books that are must reads, sure there are many more, but I have either not read them yet, or they just made me go "meh"
Cheers
Barry
P.S let me know if you enjoyed them or even if you hated them!